Richard Cabral: From Background Actor to Mayans M.C.
SEPTEMBER 24, 2018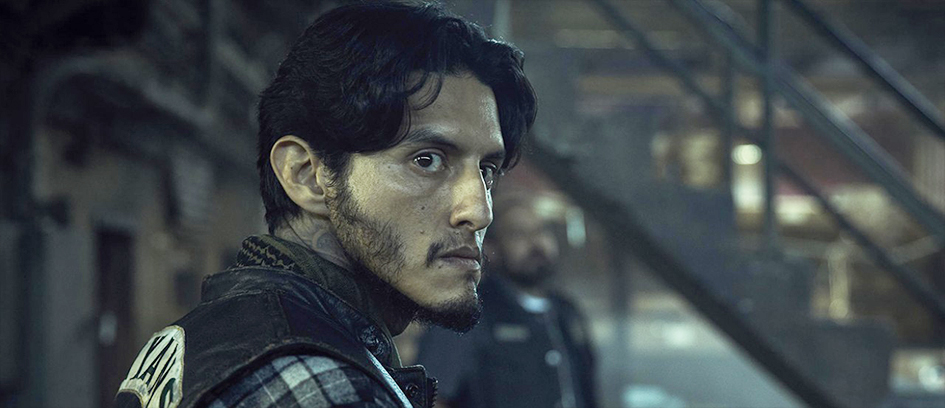 Throughout Central Casting's 90 plus year history, many notable actors and actresses have registered with us on their way to success, including Mayans M.C. star Richard Cabral. Whether you became a Background Actor to get your foot in the door of the entertainment industry or just love movies and TV, Cabral's story illustrates that everyone has a different path to success.
Richard Cabral grew up in East Los Angeles and spent his teenage years around gangs and in and out of jail. In between jail stints, he earned his GED and discovered his interest in storytelling through poetry and rap. Then, according to the LA Times, at 20 years old Cabral faced a 35-year sentence for violent assault.
"Going through that experience was tormenting," Cabral told the Times. "There are so many people in Los Angeles fighting life [sentences]. And we're all young: 18, 19, 20. I just knew I couldn't do this no more. I knew I needed a change."
Cabral ended up with a 5-year sentence and was released from prison when he was 25 years old. Knowing he wanted to turn his life around, a friend told him about Homeboy Industries, a program founded by Father Greg Boyle to help at risk youth and gang members find a new path.
While at Homeboy Industries, Cabral worked in many different capacities, including baking muffins and washing dishes in the Homeboy bakery. Then Central Casting reached out to Homeboy Industries to cast Background Actors for CSI: Miami and Cabral found himself on set of a hit TV show.
"I remember my first thing was CSI: Miami," he told NPR. "I played a Cuban gangster. And that was it. I was like: Wow, I don't have to clean toilets. I could actually dress up and get paid equivalent to that. So that was my introduction into the Hollywood industry."
That role on CSI: Miami led to many other background roles on projects like The Big Bang Theory, NCIS, The Green Hornet, and Sons of Anarchy. His first speaking part came on Southland, but his breakout role came on the first season of American Crime as Hector Tonz, a role which earned him an Emmy nomination in 2015.
Now Cabral stars as Johnny 'Coco' Cruz in the Sons of Anarchy spinoff Mayans M.C., which is also cast by Central Casting.
"I didn't know that I could be an actor until I was 25 years old, and now I continue to go back to the prisons and probation camps and the inner city to say that you don't have to go through the violence, through the trauma like I did," Cabral told The Wrap. "Art saved my life."
What's your Central Casting story?
Richard Cabral's story led him through the doors of Central Casting. If you're looking to begin a career in the entertainment industry, Central Casting is a great place to start. The first step is to sign up at one of our offices in Los Angeles, New York, Georgia, or Louisiana. Once you're registered and we've confirmed your availability, you will be eligible to be cast in our productions. Check out our sign up guide for everything you need to know about signing up with Central Casting.
You can find out more about our alumni in our articles about the Station 19 stars and Hollywood legends who have come through Central Casting on their way to stardom.