Looking to Hire Central Casting?
Central Casting has qualified experts with the knowledge and experience to help with every aspect of background casting and payroll. Need help figuring out the specifics of a large call? Have questions about SAG-AFTRA contracts? We're here to answer all your background and payroll questions.
You're looking for background casting and payroll services.
Where is your production shooting?
You're looking for nationwide background payroll only services.
Where is your production shooting?
Chris can help with all your background casting and payroll needs.
Chris can help with all your background payroll needs.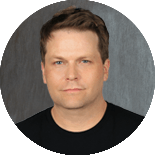 Chris Bustard
Los Angeles
Chris has more than two decades of entertainment industry experience. Before joining Central Casting in 2000, he worked in casting at 20th Century Fox, Universal Studios, Banyan Productions, Hopkins/Smith/Barden Casting, and freelanced as an independent Casting Director. Now, Chris brings his wealth of experience in casting movies and television as he serves as Vice President of Business Development at Central Casting Los Angeles.
George Moss
New York
George joined the management team at Central Casting in 2016 and has over 10 years experience in background casting, having worked in both London and New York. He has extensive knowledge of the casting process and Union guidelines and continues to lead the New York team through all of our casting and payroll services.
Adam Hochfeld
Georgia / Louisiana
Adam brings more than 15 years of set knowledge and experience to his role as Vice President at Central Casting's Georgia and Louisiana offices. He joined Central Casting Los Angeles in 2006, earning a reputation for personalized client service, establishing strong relationships with productions of the shows he cast, before relocating to manage the Georgia and Louisiana offices.
Why Central Casting?
Whether you need to fill a particular featured background role for a single scene, or a larger, specialized background call for an entire production, Central Casting can help you meet all of your essential background casting and payroll needs. Pulling from the largest and most diverse database of Background Actors, Central Casting provides personalized, boutique casting service with the kind of experience and professionalism only the leading background casting company can offer.
Working with Central Casting means working with Casting Directors who are renowned experts in the field – talented and dedicated professionals who are often called upon to teach Director's Guild trainees and set the industry standard. Each project features a team of two dedicated Casting Directors, assuring individual and specialized attention from the most experienced casting staff in the industry.
Casting
Television
Central Casting's TV division features a core group of career professional Casting Directors who have helped build the Central Casting of today. With the largest talent database at their fingertips and years of experience behind them, our dedicated TV staff can assist your company, signatory or not, in fulfilling all of your background needs. Budgeting assistance, contract issues and blanket minor permits are just a few of the specialized services we offer.
Features
The Casting Directors in Central Casting's Feature division combine their expertise in the field with the largest background database in the industry to achieve the exact look your film requires. From a special character interacting with the star to a large group of unique types filling a scene, our staff of experienced, passionate Casting Directors provides a personal level of service unmatched in the industry. And because your casting needs are not limited to 9-to-5, neither are we. Central's Feature division delivers superior customer service from a dedicated team 24 hours a day, seven days a week.
Commercials
When it comes to background talent for commercials, Central Casting's Commercial division is the preferred choice of major advertisers and production companies from across the country. Pulling from the same database used by Central's Television and Feature division gives our Commercial staff more choices to meet the specific needs of commercial production.
Promos, Industrials and Print
SAG-AFTRA or non-union promos, industrials and print work are three other areas where Central Casting is proud to provide quality background talent. Contact us with your budget information and we will furnish you with an estimated cost based on your talent requirements.
Payroll
Central Casting is the industry's leading background payroll service. From creating vouchers to managing sick pay, Central Casting has payroll covered 24 hours a day, seven days a week.
We offer efficient and accurate payroll management, including edits sent within 24 hours upon receipt of payroll, checks sent to talent the day after payroll is released, and an 800 number for talent to call to minimize direct calls to production. We also provide E-Verify services for states where it is mandated.
As a part of Entertainment Partners, we have all the resources and experience you need to make production simpler.
Central Casting's SmartVoucher is a digital voucher built with production in mind and designed to meet the needs of your project. SmartVoucher fully integrates with our online casting platform, creating a seamless experience from the hiring of Background Actors to the receipt of paycheck. Your production can benefit from SmartVoucher by:
Automatically logging Background Actors' hours and calculating pay
Saving time and improving accuracy by eliminating paper heavy payment processes
Simplifying review, approval, and submission from accounting to payroll
Seamlessly integrating with Central Casting's industry-leading casting platform
Protecting PII with military-grade security and privacy protections
Having your payroll processed by the industry's most trusted, experienced payroll provider
For more information, check out our SmartVoucher tutorials.
For additional details, pricing, or to request a demo, contact:
Adam Hochfeld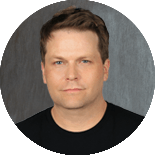 Chris Bustard
George Moss
EP Software Products
Movie Magic Budgeting | Movie Magic Scheduling | The Paymaster | Production Accounting 101

Our Team