Central Casting's SmartVoucher is a digital voucher built with production in mind and designed to meet the needs of your project. SmartVoucher fully integrates with our online casting platform, creating a seamless experience from the hiring of Background Actors to the receipt of paycheck. Your production can benefit from SmartVoucher by:
Automatically logging Background Actors' hours and calculating pay
Saving time and improving accuracy by eliminating paper heavy payment processes
Simplifying review, approval, and submission from accounting to payroll
Seamlessly integrating with Central Casting's industry-leading casting platform
Protecting PII with military-grade security and privacy protections
Generating end-of-day breakdowns with the click of a button
Having your payroll processed by the industry's most trusted, experienced payroll provider
Checking in a call with 50 Background Actors? This may take one person up to 30 minutes with paper vouchers. With SmartVoucher's simple check-in and bulk editing, you can check everyone in in less than a minute.
Wrapping a workday with 100 background? Manual processes and time spent correcting inconsistencies on paper vouchers can take an hour after wrap, creating additional overtime for Background Actors. When using SmartVoucher, you can wrap all background in less than five minutes.
For additional details, pricing, or to request a demo, contact:
Adam Hochfeld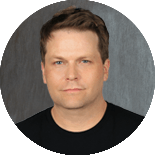 Chris Bustard
George Moss
Frequently Asked Questions
How are rush calls handled with SmartVoucher?
If a rush call is needed, your Casting Director will update the Briefing with the replacement's name, which will be populated and ready in SmartVoucher when the Background Actor arrives to check in.
---
How are company hires handled in SmartVoucher?
When booking a company hire who has not previously worked on a SmartVoucher show, production will provide casting with the talent's name and email address. We will create a profile in our casting platform and send the company hire information on how to create their login and access their SmartVoucher.
---
Paper vouchers are often used as collateral for costumes and props, how is that handled in SmartVoucher?
We can grant access to other departments to make notes of items lent out to Background Actors. However, a voucher or someone's payment cannot be held as collateral against these items.
---
How can production give a non-union Background Actor a union voucher?
If you upgrade a non-union background to a union voucher on the workday, you would need to change their union voucher selection from no to yes, as well as edit their rate to the applicable union base rate.
---
Are On Set Production Users able to mark Background Actors as released?
Released is a casting status and not part of the On-Set user workflow. If releasing talent, please contact your Casting Director, who will mark that person as released in the Briefing.
---
How do I move columns in a Briefing?
Hover over the column name, click on the directional symbol, then drag the column to the desired position.
---
How can I quickly search for a name?
Press Ctrl+F (Windows) or Cmd+F (Mac) to open a search in your browser, type the person's name, then hit enter. If on a large call, you can select the "Show All" button to display all talent booked that day.
---
Can I change information in SmartVoucher after sending vouchers to talent for approval?
Yes, if you need to resolve an artist query or make any other changes after sending vouchers to artists for approval, you can edit the Briefing, then click back into the "Reviews" tab. Background Actors who have had pay information changed will be updated to a "Re-Notify Artist" status. Click the checkbox next to those Background Actors, then click the "Send Artist Review" button to resend updated vouchers to talent for approval. Be sure to also separately communicate any changes to your Production Accounting team so they know there are revisions.
---
What happens if a Background Actor does not approve their voucher?
After sending their voucher for review, Background Actors have 24 hours to approve or raise queries. After 24 hours the voucher becomes "deemed approved" and talent can no longer raise queries.
---
How does production handle voucher disputes with Background Actors?
After sending vouchers for approval, Background Actors have 24 hours to review and can ask questions via the query box in their SmartVoucher. If talent raise a query, their status will change to "Artist Queried." Production can reply to the query, make any necessary changes, then resend the voucher for artist approval.
---
Can Background Actors alter voucher information or unapprove a voucher after submission?
Only On-Set Production and Accounting users can edit information in SmartVoucher, Background Actors can only raise queries during the approval process. Once a Background Actor has approved their voucher, they cannot unapprove it.
---
Do On-Set Production Users need to wait until all vouchers are approved or until the 24-hour window has closed to send vouchers to accounting?
No, if you are satisfied with the accuracy of the vouchers, On-Set users can send vouchers to Production Accounting when ready.
---
Can I use the Submit to Payroll button a second time after making changes?
Yes, if changes are needed after submitting the Briefing to Payroll, you can click the Submit to Payroll button again to send the updated Briefing. While the payroll submission will be noted as V2 or more, we recommend emailing your paymaster to let them know an updated version was submitted.
---
Can I contact a Casting Director directly through SmartVoucher?
While production cannot contact their Casting Director through SmartVoucher, the Casting Director's contact information is listed on the skins or you can always call our office to speak with someone from casting at:
Los Angeles: 818.562.2700
New York: 646.205.8244
Georgia: 404.920.8011
Louisiana: 504.684.2550
---
What is the recommended device to use SmartVoucher on set?
SmartVoucher is best used on a laptop computer due to the amount of information on a page, however it is compatible with all tablets and cell phones as well.
---
How can I use SmartVoucher if filming in an area with no or spotty Wi-Fi?
Currently SmartVoucher requires data connectivity. We recommend including someone from the production office (APOC, POS, etc.) as an authorized user who can assist you in the event of no connectivity. We do have offline capability coming shortly.
---
Why can I no longer access older projects?
Your Dashboard is designed to be a shortcut to what you are most likely working on and only shows Briefings from the previous rolling 7-day period. You may access the full archive of Briefings by selecting My Projects in the top toolbar. While user access is removed 60 days after production wraps to ensure the integrity of information, we maintain all Briefings in perpetuity. Please contact Central Casting should you need your access restored.
---
Does SmartVoucher have the latest pay rates?
Yes, labor or union changes that affect vouchers/payroll workflow will always be reflected in SmartVoucher.
---
Are the I-9s handled before the Background Actor arrives on set?
When a Background Actor onboards with Central Casting, we handle all the start paperwork, including the Form I-9. However, if a Background Actor is a company hire, production will need to handle the Form I-9 on set.
---
Is SmartVoucher only available on productions cast by Central Casting?
Yes, SmartVoucher is fully integrated with our casting platform and is exclusive to productions where Central Casting and Entertainment Partners provide combined casting and payroll services.
---
How much does it cost to use SmartVoucher?
To learn more about pricing or to request a demo, please contact:
For further SmartVoucher support, contact our Technical Support team at 855.500.2055 or helpme@centralcasting.com
Training Videos