Central Casting's SmartVoucher is a digital voucher built with production in mind and designed to meet the needs of your project. SmartVoucher fully integrates with our online casting platform, creating a seamless experience from the hiring of Background Actors to the receipt of paycheck. Your production can benefit from SmartVoucher by:
Automatically logging Background Actors' hours and calculating pay
Saving time and improving accuracy by eliminating paper heavy payment processes
Simplifying review, approval, and submission from accounting to payroll
Seamlessly integrating with Central Casting's industry-leading casting platform
Protecting PII with military-grade security and privacy protections
Generating end-of-day breakdowns with the click of a button
Having your payroll processed by the industry's most trusted, experienced payroll provider
Checking in a call with 50 Background Actors? This may take one person up to 30 minutes with paper vouchers. With SmartVoucher's simple check-in and bulk editing, you can check everyone in in less than a minute.
Wrapping a workday with 100 background? Manual processes and time spent correcting inconsistencies on paper vouchers can take an hour after wrap, creating additional overtime for Background Actors. When using SmartVoucher, you can wrap all background in less than five minutes.
For additional details, pricing, or to request a demo, contact: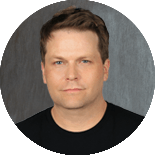 Chris Bustard
Los Angeles
George Moss
New York
Adam Hochfeld
Georgia / Louisiana
For further SmartVoucher support, contact our Technical Support team at 855.500.2055 or helpme@centralcasting.com