Virtual Visiting Round Up: Summer 2023
SEPTEMBER 25, 2023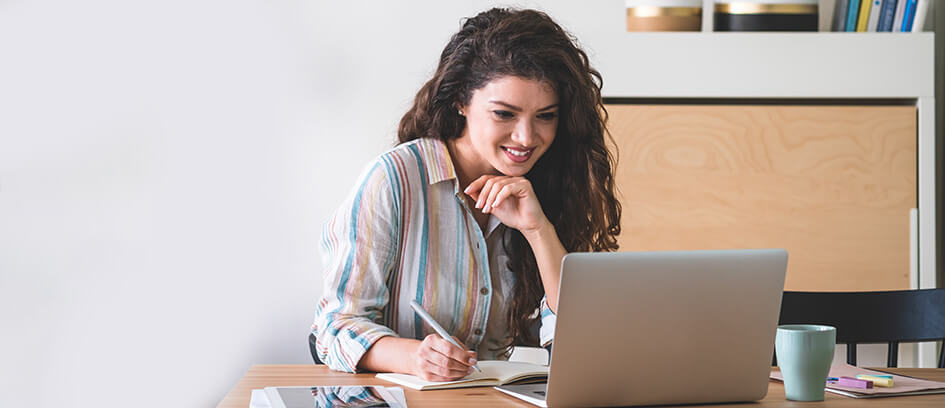 I want to be ready to hit the ground running when production ramps up. What can I do to prepare?
If it's been a while since you've updated your online profile, now is a great opportunity to add additional information and fix any outdated details. Casting Directors use the information in your profile when casting their shows and say keeping your profile updated is one of the best things you can do to be successful with Central Casting. In addition to updating profile photos to reflect your current look, verifying or adding information in fields like playing age, wardrobe, props, and special skills are ways you can help Casting Directors determine the types of roles you can portray.
Accurate measurements are a big part of the background casting process and are used often, especially when booking doubles and when production provides wardrobe. If you don't have this information populated or if your sizes are incorrect, you may be missing out on roles you're perfect for or may cause delays on set because the provided wardrobe was based on incorrect sizes in your profile. Not sure how to take your accurate measurements? Our Measurements page has easy to follow tutorials to help you get started.
This is also a great time to sharpen your background acting skills. When you work as a Background Actor with Central Casting, you have the chance to get booked in a variety of roles, including in productions set in different time periods. It's often your responsibility to arrive to set with your wardrobe on, hair done, and makeup applied. Familiarizing yourself with common styling techniques and period looks can help you be prepared the next time you're booked.
I'd really like to do more Stand-In work, but have only stood in a couple of times. What can I do to get more Stand-In bookings?
Many Stand-Ins, especially those who work on multi-cam productions, are booked based on their experience and professionalism. Then there are roles where matching the height, build, hair color, and complexion of a principal actor is more important.
Like with background acting, the best thing you can do when looking for Stand-In work is fill out your online profile with as much accurate information as possible. This helps Casting Directors find you when searching for specific looks in our casting platform.
If you have Stand-In experience, even if you've only worked a couple of times, Casting Directors recommend uploading a Stand-In resume to your online profile. Be sure to list the name of the project, the name of the actor you stood in for (or if it was Utility), how long you worked on that project, and whether it was single or multi-camera. Please be honest about your work experience; if you're booked based on the information in your resume, you will be expected to perform to that experience level on set. Once your resume is ready, you can upload it to the Casting Information section of your online profile.
In addition to searching our casting platform, Casting Directors may also post Stand-In work to our Jobs page. Check back often so you don't miss opportunities and keep a copy of your Stand-In resume on hand in case you need to include it as part of your submission.
If you've never been booked as a Stand-In or are looking for more ways to gain experience, there are opportunities to be upgraded to a Stand-In on set. When making replacements, Assistant Directors often look for Background Actors who pay attention, can follow directions, and act professionally. Remember, upgrading Background Actors to Stand-Ins is based on the needs of production; do not ask to be upgraded, they will let you know if they need a replacement.
Want more tips from Casting Directors? Check out this year's Virtual Visiting Round Ups from Winter and Spring for more advice on working as a Background Actor with Central Casting.