9 Episodes to Get You in the Holiday Spirit
DECEMBER 23, 2019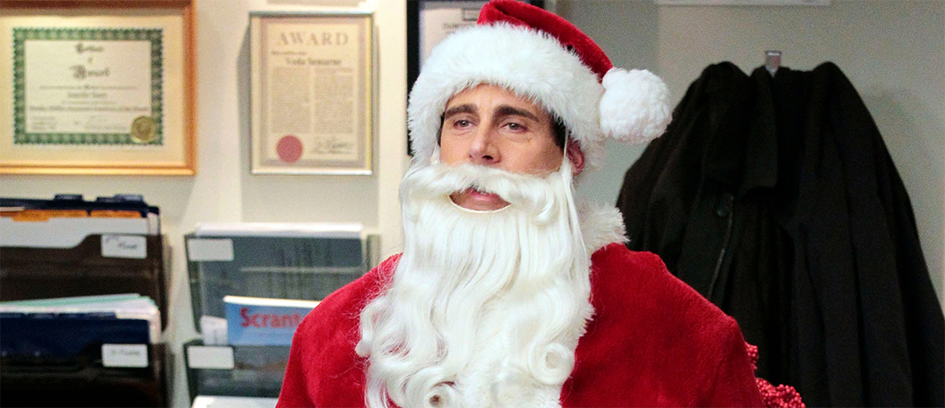 Need some help getting in the Holiday spirit? Here are nine Christmas episodes from shows cast by Central Casting that are sure to bring cheer.
1. Parks and Recreation, "Citizen Knope"
Even though Leslie's suspended from work, she manages to sneak into the office to deliver everyone's Christmas presents. Ann convinces the group to band together to find an equally thoughtful gift to give her in return. Not only do they build a gingerbread house of her favorite place (City Hall, of course), they volunteer to run Leslie's campaign for City Council. Any episode with a marshmallow Ron Swanson is sure to bring the Christmas magic.
Where to watch: Netflix, Hulu
2. black-ish, "Stuff"
Christmas means a lot of different things to different people, but for the Johnson kids, Christmas is about getting "stuff." Pops thinks the kids need an old-school holiday, like the ones he gave Dre growing up. Dre and Bow refuse Pops' one gift rule, until they catch the kids scheming about trading and returning their presents. They spend the episode trying to teach the kids a lesson about the spirit of the season, but come to find there's plenty of room for "stuff" at Christmas too.
Where to watch: Hulu
3. The O.C., "The Chrismukk-huh?"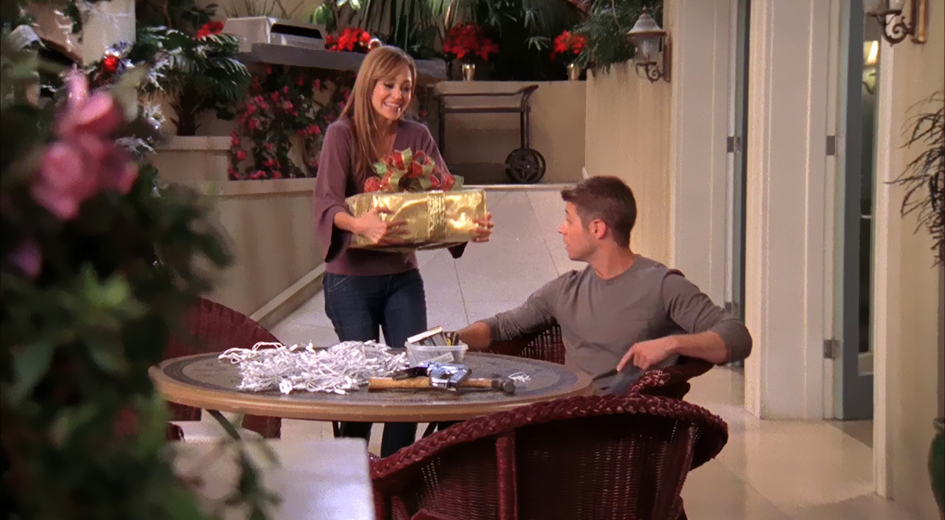 Seth Cohen introduced the world to Chrismukkah, a holiday he created to celebrate his blended Christian/Jewish family. In the final Chrismukkah episode of the series, Ryan and Taylor hit their heads falling off a roof and wake up in an alternate reality where Ryan never came to Newport. The two try to fix the lives of the alternate versions of their friends in hopes that they'll be sent back in time to spend Christmas with their loved ones.
Where to watch: Hulu
4. Buffy the Vampire Slayer, "Amends"
While Buffy and the gang are making Christmas plans, Angel is visited by ghosts of victims' past. There's no such thing as a perfect holiday in Sunnydale, but thanks to a miracle snowstorm Buffy is able to save Angel and give her friends a normal Christmas. If you're a fan of A Christmas Carol, It's a Wonderful Life, and vampires, then this is the perfect Holiday episode for you.
Where to watch: Hulu
5. The Office, "Christmas Party"
In the first Christmas episode of the series, the Dunder-Mifflin staffers plan a Secret Santa gift exchange for the office Christmas party. After Michael opens his handmade gift from Phyllis, he abruptly turns the festivities into a white elephant exchange in hopes of getting a better gift. The plan backfires and only proves to upset the staffers. As an apology, Michael throws a vodka-infused party, which helps the team get back in the Holiday spirit.
What to watch: Netflix
6. Friends, "The One with the Holiday Armadillo"
Is there a better festive tradition than the Holiday Armadillo? In one of Friends' best Christmas episodes, Ross wants to teach his son about Hanukkah, but Ben freaks out when he learns there would be no visit from Santa. To save Christmas, Ross tries to find a Santa suit, but can only rent the armadillo costume. The Holiday Armadillo actually goes over well with Ben until Chandler shows up as Santa and wackiness ensues.
Where to watch: Netflix (Friends leaves Netflix in January)
7. Chuck, "Chuck Versus Santa Claus"
If you're looking for a Die Hard type of Christmas, not only is this episode an homage to the movie, but it features Reginald VelJohnson reprising his role as Sgt. Al Powell. In "Chuck Versus Santa Claus," the Buy More employees are gearing up for last minute Christmas Eve shoppers when they are taken hostage by a Fulcrum agent looking for Chuck. This episode has everything you want from a Holiday special like heartwarming gifts, car chases, dancing elves, and Christmas heroics.
Where to watch: Amazon Prime
8. The Fresh Prince of Bel-Air, "Deck the Halls"
When Will learns Ashley has never had a traditional family Christmas, he takes it upon himself to give her one. Instead of the minimalist ornaments Aunt Viv pays someone to put up, Will goes shopping for the kind of spirited decorations his mom used when he lived in Philadelphia. Even though the neighbors (including Evander Holyfield) initially complain about the tacky décor, a well-timed visit by Christmas carolers smooths everything over in time for the Holidays.
Where to watch: DirecTV or Fubo
9. Seinfeld, "The Strike"
This classic episode of Seinfeld features three holidays: Hanukkah, Christmas, and Festivus. While Kramer is on strike from H&H Bagels, Frank introduces him to Festivus, a holiday he made up to protest the commercialization of the Holiday season. Celebrating includes getting a Festivus pole, having sliced meatloaf for dinner, airing grievances, showing off feats of strength, and embracing Festivus miracles.
Where to watch: Hulu