Central Casting Alumni in 2020 Pilots
OCTOBER 12, 2020
As with many things in 2020, network pilot season had to adjust its schedule and now that filming is ramping up across the country, you may get cast in more pilots than you normally would this time of year. For Background Actors, pilots offer exciting opportunities and the chance to work on fun new projects. For principal actors, whether they are just starting out or are established, pilots offer a chance to take the next step in their careers. Here are four Central Casting alumni starring in 2020 pilots that you may get a chance to work alongside.
Angelique Cabral (Work Wife)
Angelique Cabral's first professional onscreen experience came when she appeared in an airline commercial at just six months old. After majoring in musical theater in college, she moved to New York to pursue a career on Broadway and while waiting for her big break, worked a variety of jobs, including registering as a Background Actor with Central Casting. After appearing in Enlisted and Life in Pieces, Angelique will star alongside Tone Bell in Work Wife, a comedy based on the working relationship of Kelly Ripa and Ryan Seacrest.
"I'm unbelievably grateful for that time in my life when I was broke doing a million jobs," Angelique told the Kahnversations Podcast. "Ten years of auditioning and pounding the pavement trying to figure it out. Nothing is overnight."
Parker Young (The United States of Al)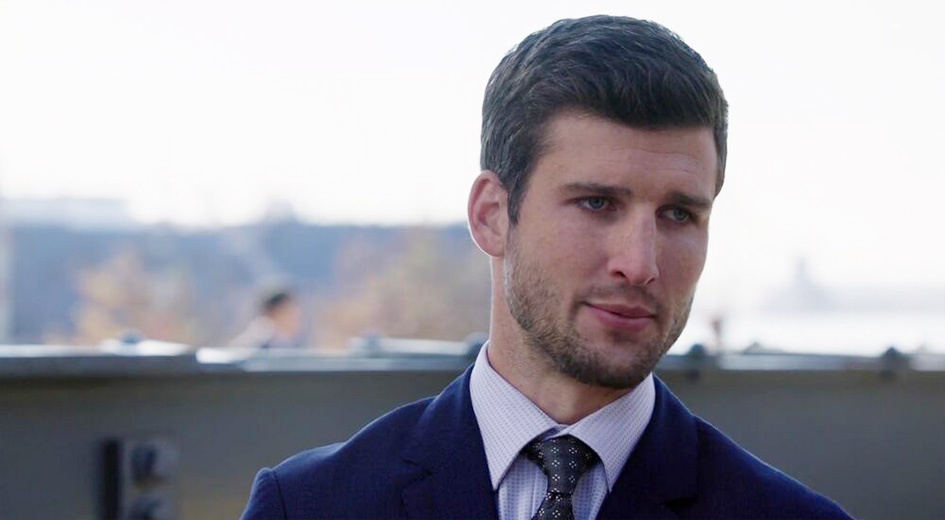 In high school, Parker Young was the captain of the football team and part of the theater club. After graduation, his love for acting won out over football and he moved to Los Angeles to pursue a career in the entertainment industry. In 2007, Parker registered with Central Casting Los Angeles where he appeared as background in projects like CSI: Miami and Bedtime Stories. He then began booking principal roles in Suburgatory, Enlisted, and Imposters. In the 2020 CBS pilot The United States of Al, cast by Central Casting Los Angeles, Parker plays Riley, a marine adjusting to life back in Ohio.
"I learned so much that first season. I feel like just seeing these professionals just exist on set in this environment… It's inspiring, I guess," Parker Told Uproxx about learning on the set of Suburgatory. "You really have to figure what you want to do and bring it and bring it with confidence."
Ginger Gonzaga (The Cleaning Lady)
Ginger Gonzaga attended UC Santa Barbara with the intention of becoming a lawyer, but discovered she loved performing more than international law. After getting her degree, Ginger moved to Los Angeles to attend the Groundlings School and went on to work with improv programs Second City and the Upright Citizens Brigade. In 2005, she registered at Central Casting Los Angeles and went on to star in Togetherness, Kidding, and Mixology, where her career came full circle by playing a lawyer. Next, Ginger will star in the Fox drama pilot The Cleaning Lady alongside Elodie Yung and Vincent Piazza.
On the Conversations with Creativity Podcast, Gonzaga recalled growing up in a small town where she dreamt of working on Saturday Night Live, but didn't think the arts were a viable career choice. "I think in my bones I always wanted to be an actor," she said. "But it wasn't until I drove to LA to audition for the Groundlings improve school that I really knew [I could]."
LaMonica Garret (Grand Crew)
After college, LaMonica Garret wanted to play in the NFL and even had a few tryouts with the Lions and Rams, but wasn't signed by either team. Instead, he turned to acting and registered with Central Casting Los Angeles in 2002. During that time, LaMonica was also playing in a professional SlamBall league which helped him nab a role as a SlamBall player in One Tree Hill, launching his acting career. Since then he has appeared in many productions, including The Last Ship, Sons of Anarchy, and Mike & Molly. His next project is a starring role in the NBC ensemble comedy pilot Grand Crew, also cast by Central Casting Los Angeles, from the writers of Brooklyn Nine-Nine.
"You have to find your wins where you can get them and celebrate them because if you just live on whether you got the job or not, you're going to be in a depressed state of mood day in and day out," LaMonica told Hidden Remote about how he stayed positive while trying to break in to the industry. "So that kept me motivated. And, you know, I worked here and there, but I got a lot of positive feedback and I knew it was just a matter of time. I just had to stay the course."
As these alumni have shown, you never know when a great opportunity is right around the corner. If you're interested in principal roles, working as a Background Actor or Stand-In with Central Casting is a great way to get valuable on set experience so you're prepared when your opportunity comes. If you're registered with Central Casting, be sure to check our Jobs page for booking opportunities in your location.