Allison Janney Stars in Projects Cast by Central Casting
MARCH 5, 2018
From The West Wing to Mom, Allison Janney has appeared in many projects cast by Central Casting. Last night she won her first Academy Award for her supporting role as LaVona Golden in I, Tonya. To celebrate, we look back on some of the projects we've worked on together.
The West Wing
The West Wing, created by Aaron Sorkin, follows the lives White House staffers as they navigate the mercurial world of politics. For seven seasons Janney played C.J. Cregg, press secretary and eventual Chief of Staff for the Bartlet Administration. The performance was Janney's breakout role and earned her four Emmy Awards.
The West Wing's Background Actors and Stand-Ins were cast by Central Casting Los Angeles. One of those Stand-Ins and Background Actors was Central Casting Georgia and Louisiana Director Adam Hochfeld, who worked on the show for the first five seasons.
"The West Wing is the perfect example of who Allison Janney is," Adam said. "She is one of the most down to earth and humble people. She was always on set laughing, whether she was creating the laughter or taking part in it."
Masters of Sex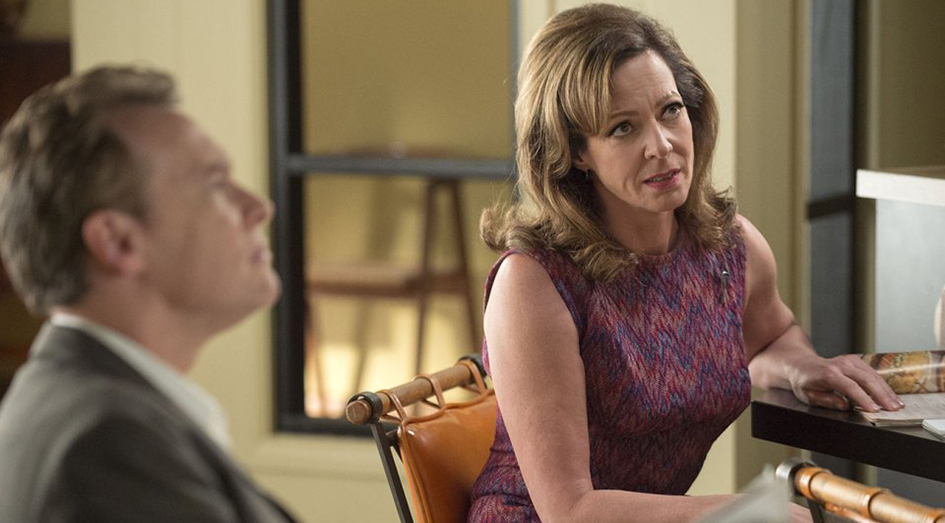 Janney guest starred in nine episodes of Masters of Sex, which details the studies and lives of human sexuality researchers William Masters (Michael Sheen) and Virginia Johnson (Lizzy Caplan). Janney played Margaret Scully, a frustrated housewife who learns her husband of thirty years is gay. For three straight seasons, Janney received Guest Actress Emmy nominations and won for the season one episode "Brave New World."
"I'm telling you, this was some of the best writing and the best scenes that I've gotten to play, really, in my life," Janney told Vulture about her time working on the show. "Such a beautiful emotional journey with this woman. And she's not a victim; she's a strong, strong woman."
I, Tonya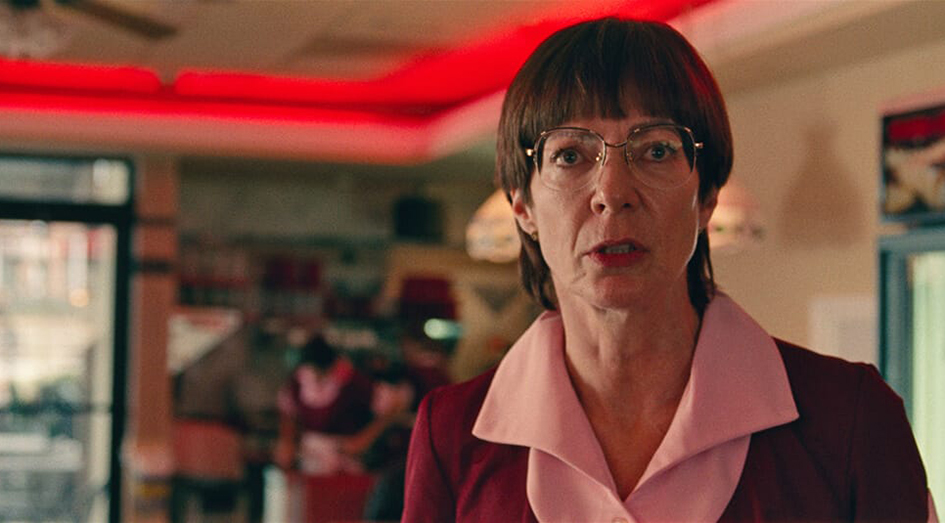 I, Tonya chronicles the life of figure skater Tonya Harding from learning to skate as a child in Portland to the dramatic end to her career after the infamous attack on Nancy Kerrigan. Janney plays Tonya's mother LaVona Golden, who is portrayed as physically and emotionally abusive with no affection for her daughter. While Margot Robbie and Sebastian Stan were able to draw inspiration from real-life counterparts Harding and Jeff Gillooly, the whereabouts of the real LaVona were a mystery. Janney was left to make her own conclusions about her character.
"You see a woman disappointed by life and who was probably abused, because abuse tends to be cyclical," Janney told The Los Angeles Times. "She's filled with resentment and anger, who doesn't know how to love or be loved."
Background Actors were cast by Central Casting Georgia to portray figure skaters, spectators, and members of the media. Janney had multiple scenes where she interacted with Background Actors, including one where she yelled at members of the media to stand behind a velvet rope if they wanted to film her.
Mom
In Mom, Janney plays Bonnie, a recovering alcoholic who reconnects with her newly sober daughter Christy (Anna Faris). Throughout the show, Bonnie and Christy try to mend their broken relationship while navigating the ups and downs of their new lives.
Janney has won two Emmy Awards for Outstanding Supporting Actress in a Comedy Series for her work on the show and has garnered critical praise for the layers she brings to the character.
"I love working on Mom because from the crew, to the writers, to the actors, there is just so much Hollywood greatness," said Casting Director Sara V. "Allison Janney has done so many ground-breaking projects like The Help and I, Tonya and she brings so much experience to the show. Even with all of that, she is still the nicest person ever!"
Central Casting Los Angeles casts Background Actors for Mom. Want to work on the show? Keep an eye out for the latest job posts and read through our Background Actor tips for submitting.