1960s Hairstyle Basics for Background Actors
DECEMBER 19, 2022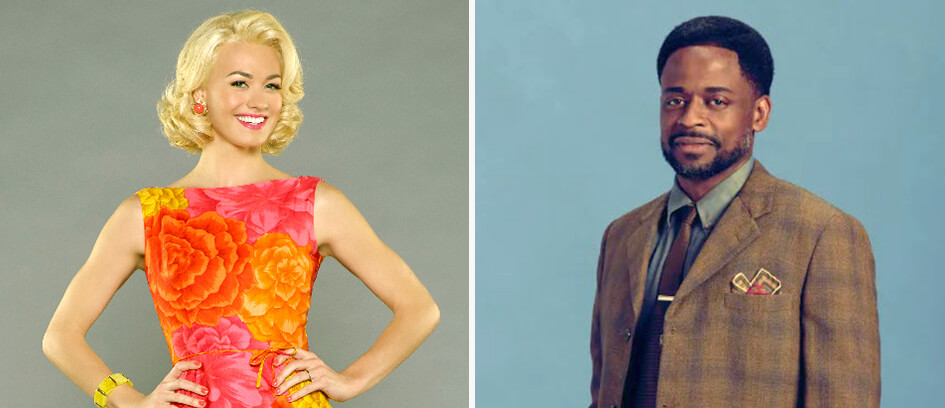 As a Background Actor, you're often tasked with arriving to set with your hair, makeup, and wardrobe camera ready. At Central Casting, we book productions set in a variety of time periods, including the 1960s in shows like The Wonder Years, Genius: MLK/X, and Quantum Leap. Here's an introduction to 1960s hairstyle basics to get you started the next time you're cast in a '60s production.
1960s hairstyle overview
In the 1960s, hair became a statement, not just a style. Traditional hair, makeup, and clothing trends fell out of favor for more bold and experimental looks. During the Civil Rights Movement, natural hair and afros became a symbol of African American pride. Hair length was also used to challenge gender norms, like with pixie cuts on women and long styles on men.
Generally, hairstyles became fuller and longer with an emphasis on big curls and volume. Hair accessories, like bows, headbands, and headscarves, were important parts of most looks.
'60s hairstyles for women
Celebrities, political activists, and musicians were big hair influencers throughout the decade. Whether hair was curly, straight, or wavy, volume and height were the main goals. The beehive was the most popular updo, with hair backcombed into a cone shape and hair sprayed to stay in place.
While long styles were worn throughout the decade, they became more popular in the late '60s. Long hair was commonly worn middle-parted and curled at the ends or with half-pulled back and a backcombed bouffant. As the hippie look gained popularity so did long hair with bangs that fell below the eyebrows.
For medium hair, the main go-to looks were rounded bouffants and curled bobs. A bouffant was created by setting hair in large rollers then backcombed to create volume. To achieve a curled bob, women would use large rollers to curl ends out while still creating volume around the crown of the head with a part or a backcombed style.
Short hair gained traction in the early 1960s with angular styles inspired by Vidal Sassoon. The trend really took off when model Twiggy debuted a short side-parted cut with side-swept bangs.
Men's 1960s hairstyles
The standard businessman side-parted haircut was a common go-to for many men, though shaggier styles and length past the ears was more acceptable than in previous decades. Pompadours and ducktails continued to be popular, especially with musicians and teenagers, but they were longer and more exaggerated than their 1950s versions.
Mop top styles, popularized by The Beatles, consisted of bowl-shaped cuts parted down the middle that covered the ears and forehead. This look evolved throughout the decade to become ragged and more unkempt.
Conk styles, which involved chemically straightening hair, were popular with African American men in pompadours, waves, and slicked back looks until the mid-1960s when short natural hair and afros became more common.
Long sideburns and facial hair also gained traction in the '60s, especially bushy mustaches with handlebars and full beards of all lengths.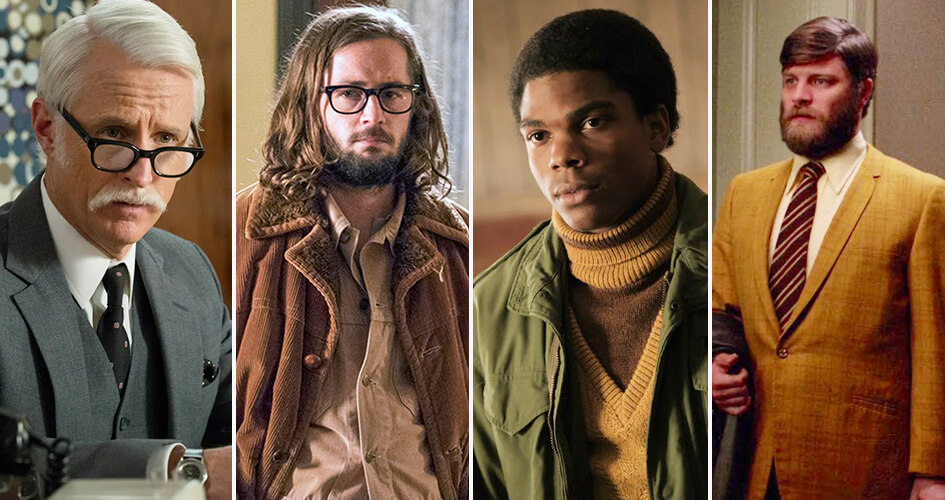 Putting your '60s look together
Booked on a show set in the 1960s but not sure where to start? The first step is to read your details completely and carefully. Depending on the production and your role, your details may include very detailed instructions for how to style your hair, may allow more room for you to create your own '60s period appropriate style, or may have instructions for how to prepare for production to style your hair on set.
Also, always keep in mind that each production has a specific look they're trying to achieve. So even if you put together the perfect beehive for one 1960s role, don't assume that look will work for your next '60s set show. That's why it's important to read your details carefully so you can show up to set as expected.
Want more 1960s inspiration? Check out our guides on '60s wardrobe and makeup for ideas on completing your full look.